Unless you're cut off from all forms of civilization, then you have probably heard Alessia Cara's songs on the radio. You know you've heard her most popular hit, "Here" ALL over the radio ...
I've probably got you singing along now don't I?
Her brand of music is the kind that you can blast in the car, windows rolled down, and sing along to with your friends. You love her songs because they're relatable and make you feel young and free. What's not to love about that?
This young Canadian definitely knows how to write a top hit. At only 20 years old, her sleeper hit "Here" reached the top 5 in the United States and top 20 in Canada. That's pretty impressive considering she got her start by singing acoustic covers on YouTube after teaching herself guitar at age 10. WOAH.
But the greatest thing about her already, is the fact that no matter what, she wants to set a good example to her fans about what it's like to be real, and ultimately be YOURSELF.
As a declaration of that AMAZING confidence, she went makeup-free at the MTV Video Music Awards, proving that NO woman needs BB cream and mascara to make her look freaking GORGEOUS.
And this isn't the first time she's made a no-makeup stand. In response to some pretty horrible comments about her appearance, she announced on Twitter, "Every time I perform this song ["Scars to Your Beautiful"], I am choosing to be 100% natural." This girl is UNSTOPPABLE.
So in honor of her confident, body-positive promotion of being totally and COMPLETELY yourself, here are some of our favorite quotes that prove Alessia is TOTALLY worthy of being our newest, youngest girl power icon.
If you're searching for the best quotes and memes to share with the people you love (or just want to feel inspired yourself) ... look no further! From the sweetest love quotes, inspirational sayings, and hilarious friendship truths, we've got you covered.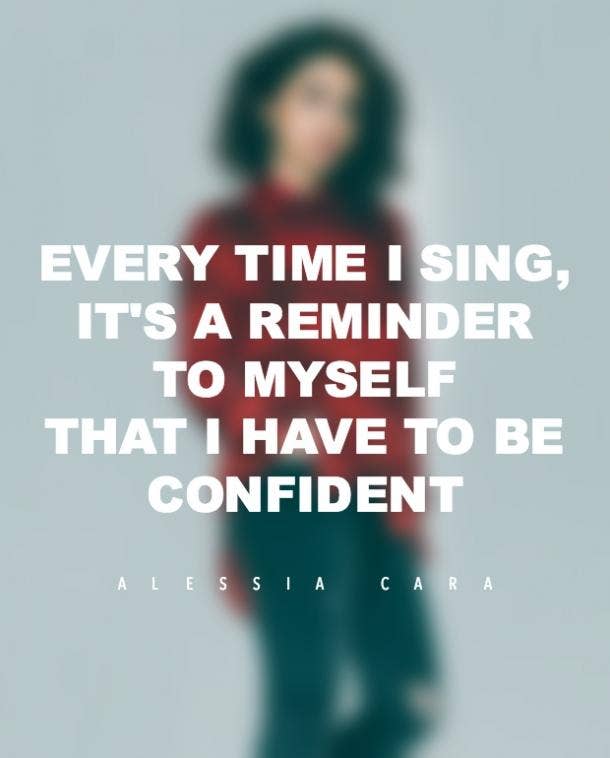 "Every time I sing, it's a reminder to myself that I have to be confident." — Alessia Cara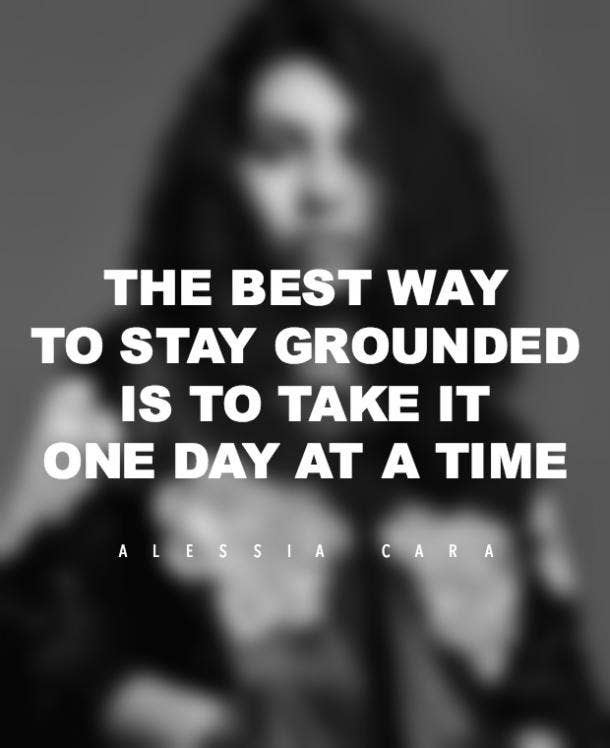 "The best way to stay grounded is to take it one day at a time." — Alessia Cara
Photo: Alessia Cara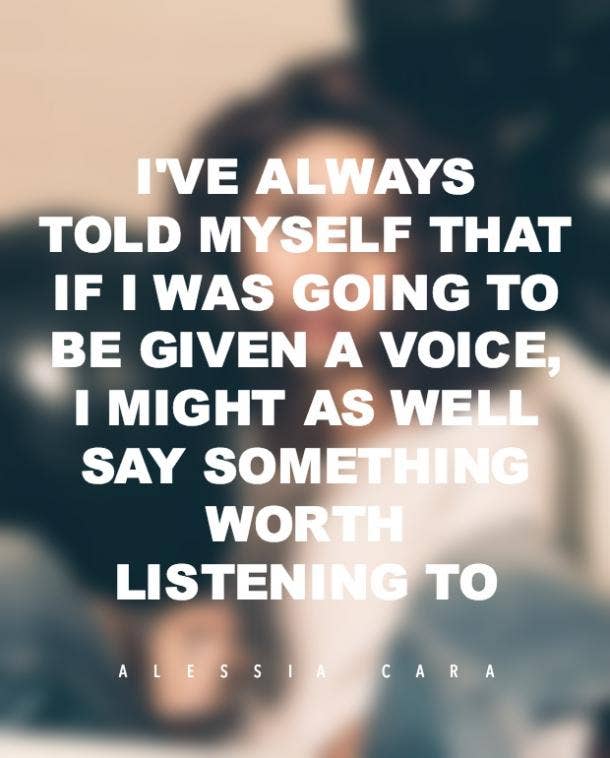 "I've always told myself that if I was going to be given a voice, I might as well say something worth listening to." — Alessia Cara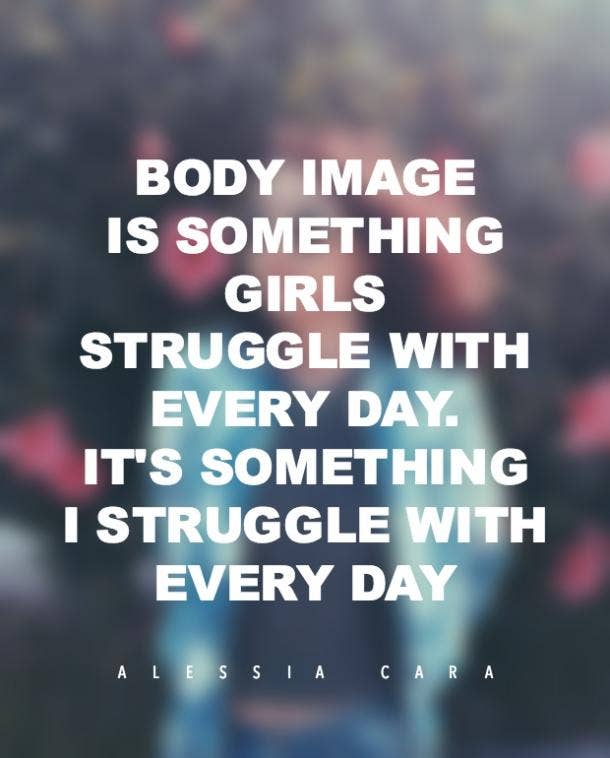 "Body image is something girls struggle with every day. It's something I struggle with every day." — Alessia Cara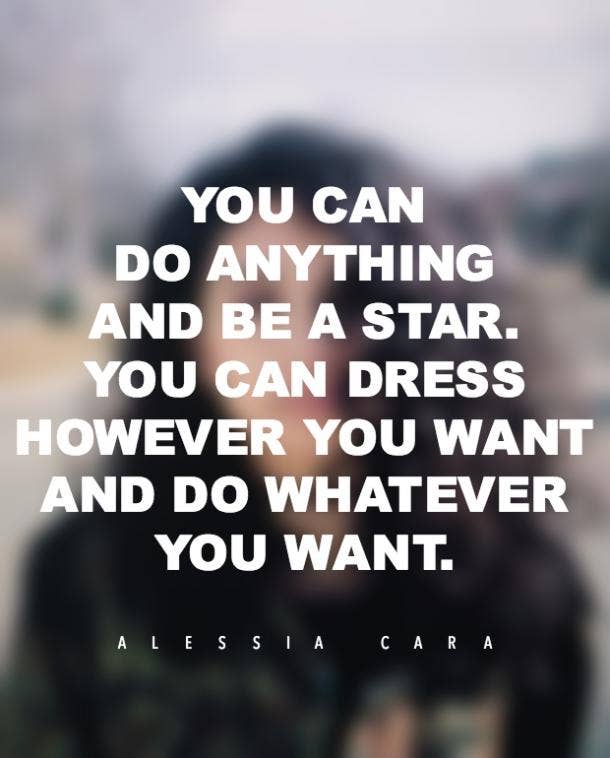 "You can do anything and be a star. You can dress however you want and do whatever you want." — Alessia Cara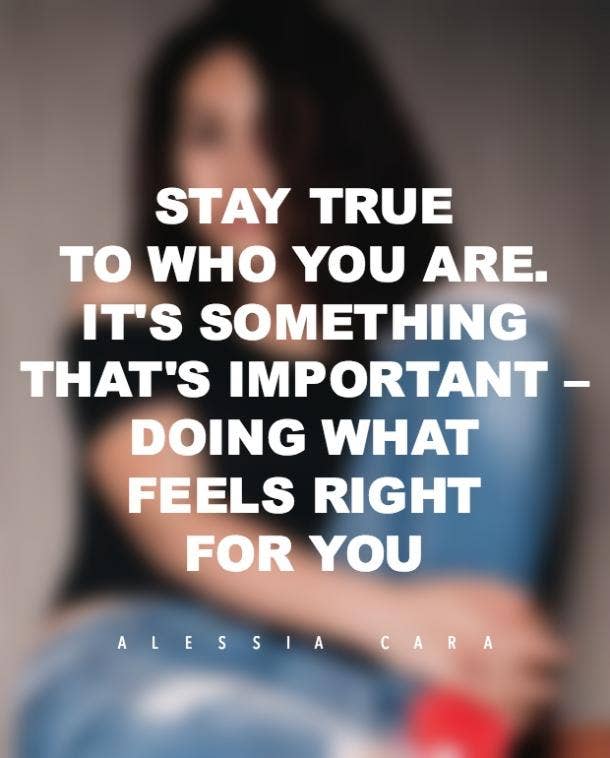 "Stay true to who you are. It's something that's important — doing what feels right for you." — Alessia Cara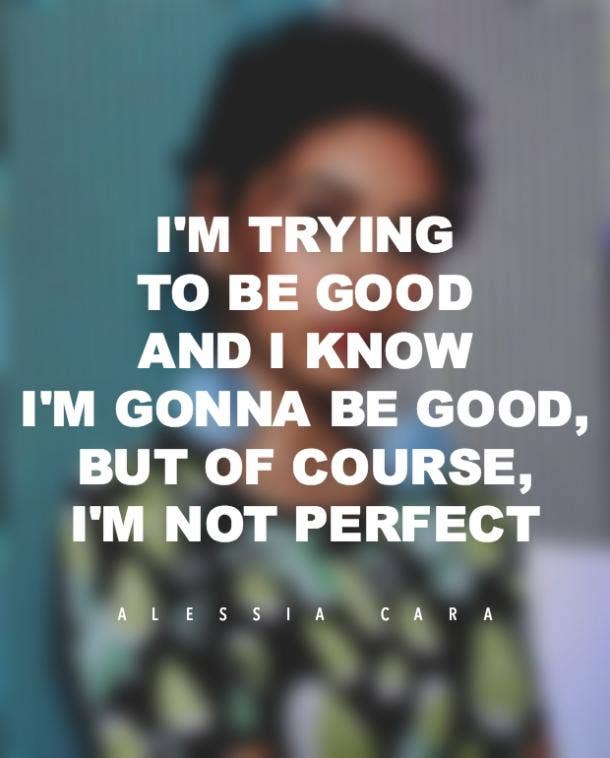 "I'm trying to be good and I know I'm gonna be good, but of course, I'm not perfect." — Alessia Cara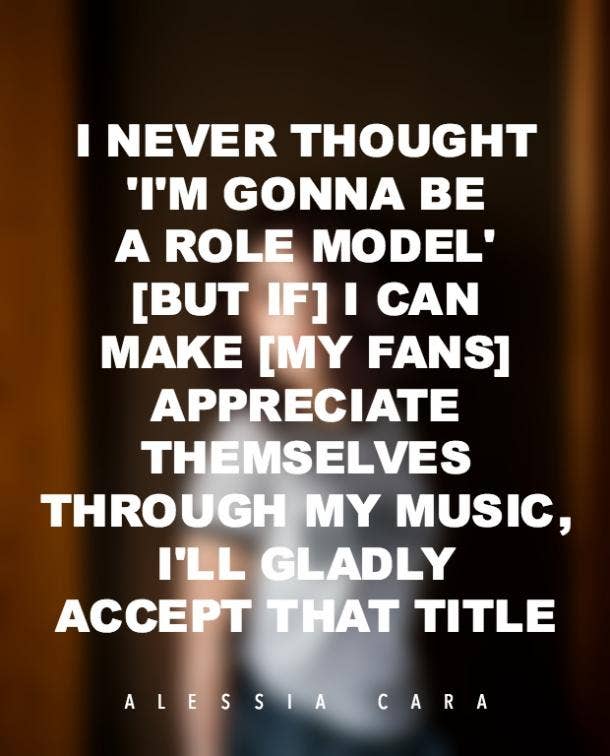 "I never thought 'I'm gonna be a role model' ... but if I can make [my fans] appreciate themselves through my music, I'll gladly accept that title." — Alessia Cara