Photo: weheartit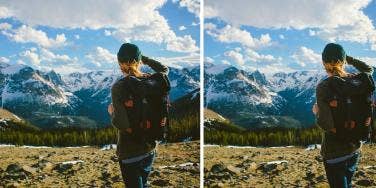 Whether by choice or by force, more women than ever are going it alone, living their lives single.
Yet so many women struggle with savoring this alone time.
If a gaggle of girlfriends or a partner aren't game for doing something fun with them, far too many women just opt to stay home and hide out with a movie rather than go out and do things they enjoy.
Honestly, I can relate. I did the same when I got divorced, until I realized ... there's a whole wide world full of experiences out there ... and I was missing them. Maybe you're missing them, too.
It's time for to up your bravery, ladies. Time to push your comfort zones and deliberately get out there and live your life boldly. To help you embrace the amazing life you're already living, here is a list of MIND, BODY and SOUL adventures that every woman should experience to enhance your beautiful solo life.
Dive into your life! Here's how to get started ...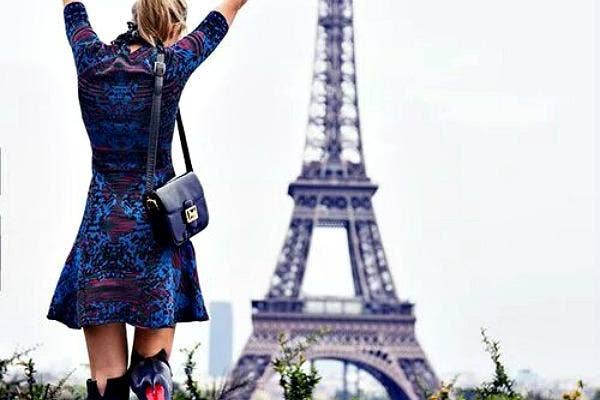 Photo: WeHeartIt
1. Travel To A New Place
Whether it's to another country or just another city, take a trip completely alone. Pick a destination you've always wanted to see and do exactly what you want to do. Check with no one for approval. Make your own reservations. Decide on the location and sites and how long and how far you go. Even allow yourself some time to get a bit lost. Nothing bolsters a single woman's confidence quite like solo travel.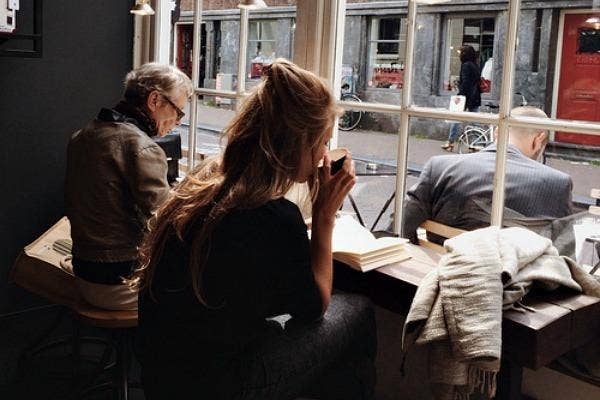 Photo: WeHeartIt
2. Read Books In Unexpected Places
Read a book in public. No, not the coffee shop or bookstore. Pick a location NOT a usual locale for reading. Make a fun date of it. Maybe chose a theme based on the book you're reading. Maybe you want to read a classic like Huckleberry Finn sitting by a lovely river or Jack Kerouac's On The Road in bus station or train terminal.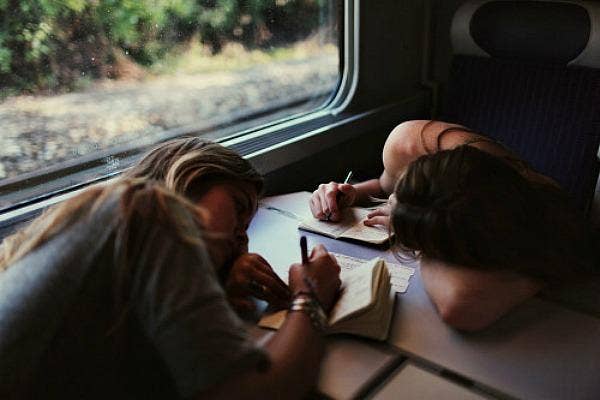 Photo: WeHeartIt
3. Explore Your Artistic Side
Pick an interesting public place and plant yourself there to write or sketch (a la Toulouse-Lautrec) about what you see. Great spots include a bar, a dance festival, a farmer's market, Sunday brunch, a cafe window overlooking a busy street corner. Look for details and moments others don't notice. Part of loving your life is learning to see it with new eyes.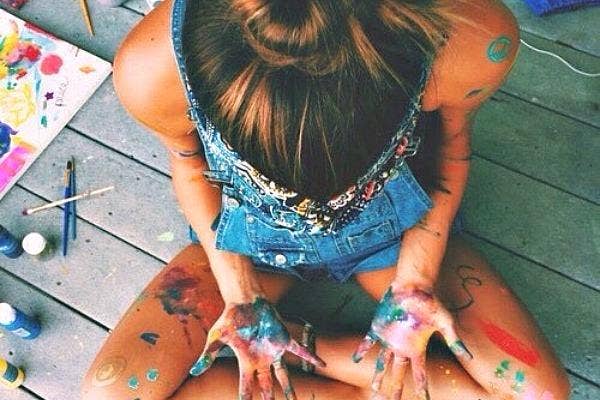 Photo: WeHeartIt
4. Color Outside The Lines
Feeling creative, but you aren't really that artistic? Grab some colored pencils and one of those beautiful adult coloring books (they're so popular right now) and get lost outside the lines while you let yourself get lost in a crowd. It's a fun, playful, relaxing way to pass the time. Some cities are even hosting coloring parties.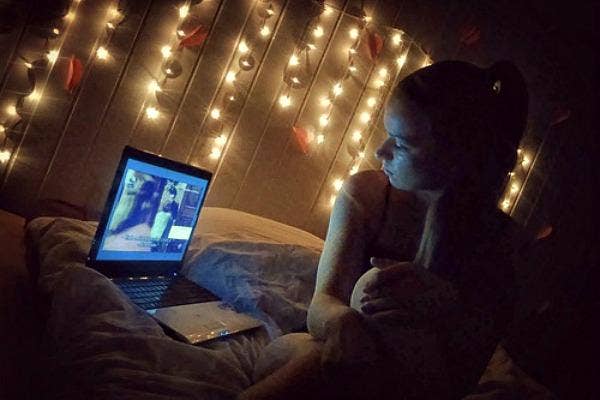 Photo: WeHeartIt
5. Go To A Film Festival
Go to the movies, or better yet ... a film festival. Decide on a genre or a topic each week for a month and really experience each movie without input or bias from anyone else. It's an amazing experience to cry or laugh in a movie theater alone. Check your local theater (especially independent art house theaters) for free or special screenings.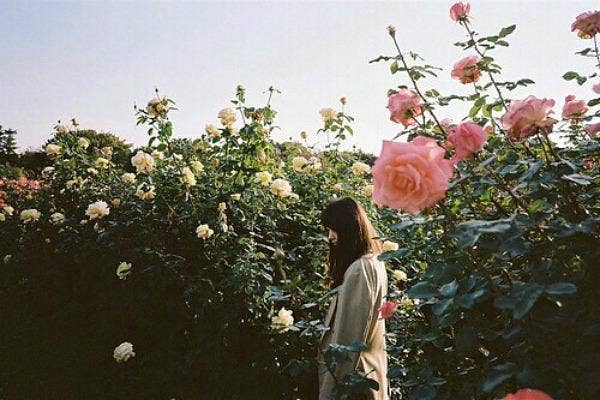 Photo: WeHeartIt
6. Wander Out In Nature
Whether it's meandering around your local Botanical Gardens, frequenting a well-loved hiking trail, or picking a favorite bench in a nearby park, visit a favorite outdoor space often. Note how the flowers, foliage and landscape change across the seasons.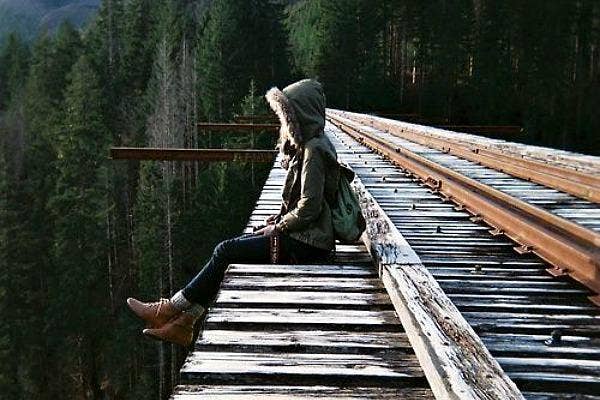 Photo: WeHeartIt
7. Take A "Bucket List" Road Trip
Create a bucket list of five to 10 random little things you want to accomplish in a weekend (or a day) and go do them ... even if it's all in your own town. On my last bucket list road trip, I drove to Moab, Utah. On my list: Color in a coloring book under a tree; eat pie; take a picture in front of the sign saying "Welcome to Colorado"; pee by the roadside (shhh ... don't tell anyone!); learn something new; swim in a river; meet a new person, and do a handstand under the arches. Check, check and check!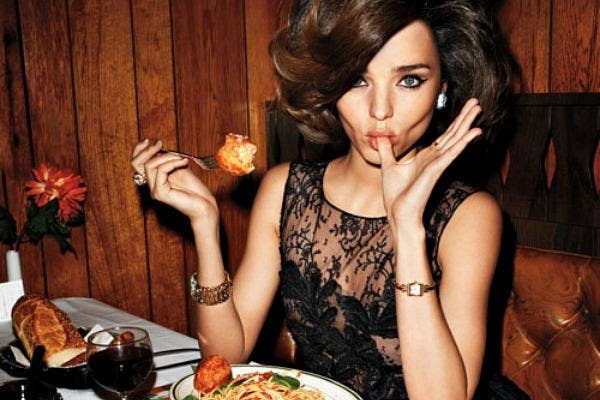 Photo: WeHeartIt
8. Learn To Love Dining Alone
Enough with the Chinese takeout. It's time to get comfortable dining alone (even if it takes a little practice). Dress up, go out to a fancy restaurant and indulge in a delightful meal. Rather than hiding behind your phone all night, pretend you're a food writer and really evaluate the service and the food. Notice details in the food presentation, service, flavor, atmosphere etc. Act like you have a right to be there, because you do!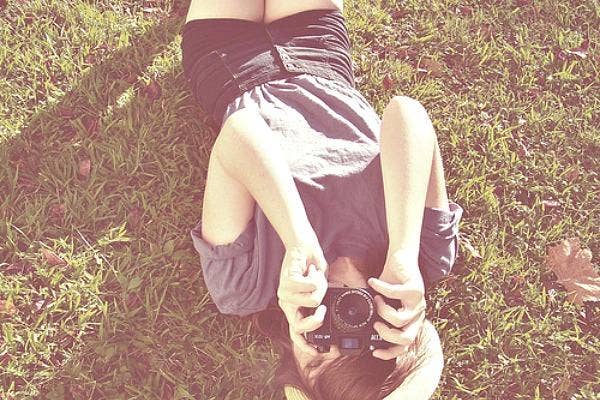 Photo: WeHeartIt
9. Let Your Senses Guide You
Explore your world anew! Dedicate a whole day (or weekend) to really luxuriating in all five of your senses. Smell: find a new perfume, or explore the scents in spices section of a cooking store. Hear: Attend an outdoor music or poetry performance, or make a game of listening for interesting snippets of conversation from passersby. See: Go on a Photo Walk and snap photos (with your phone's camera is fine) that you find interesting or beautiful. Or, maybe simply sit in a park and watch the sunset. Taste: Buy one small piece of exquisite chocolate or cake or something that makes you mouth sing with pleasure. Touch: End your sensory journey with an amazing massage. Or, go home and spend time touching yourself.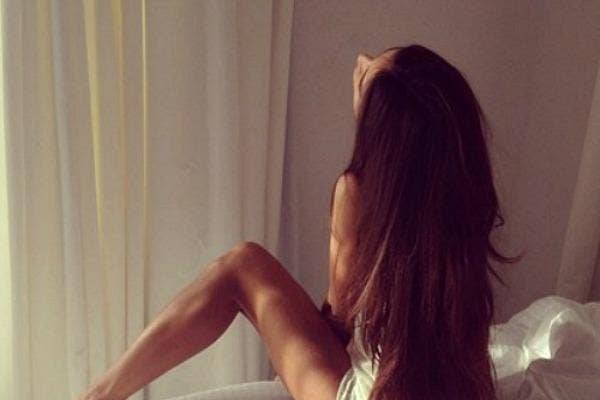 Photo: WeHeartIt
10. Explore Your Own Body
Just because you're alone doesn't mean you can't nurture your sexuality. Solo sex is as enjoyable as you make it! Pop by your local female-friendly adult store and challenge yourself to pick out one new product to try. Or, just let your own hands do the job wonderfully well. Dedicate time to regularly exploring your own body. Learn what you like, where you like to be touched and how. And remember, self-pleasure is actually good for your health!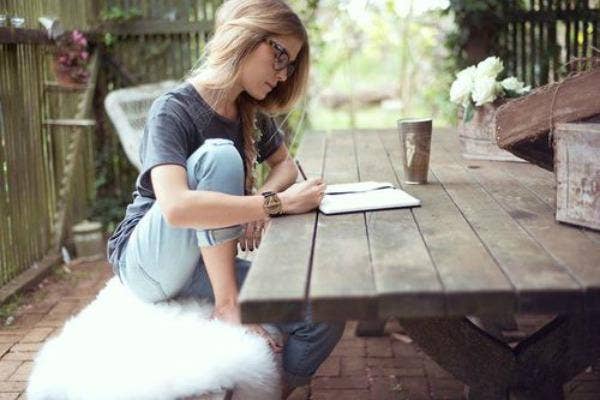 Photo: WeHeartIt
11. Discover What You Feel Grateful For
Buy some gorgeous stationary and write "thank you" cards to all of your friends and family. Set up shop in a pretty place (an outdoor cafe, a cozy bench at the park, a fun corner of a cool wine bar) and then just write what comes to mind and thank them for being a part of your life. Let your mind wander through your memories of each person and the way they've made your life wonderful. Then, put that gratitude on paper and tell them how much they mean to you! It's a gift to them, but you'll walk away feeling brighter, too.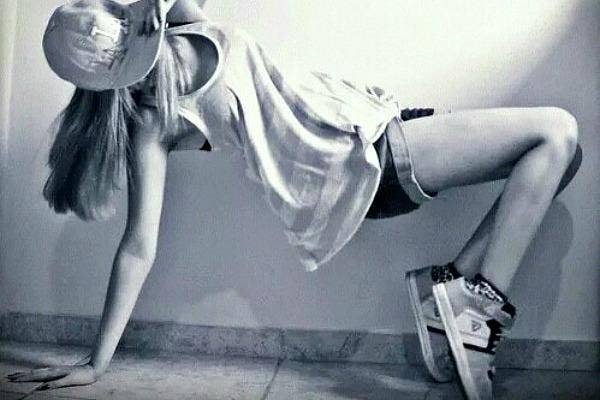 Photo: WeHeartIt
12. Move In New Ways
Take a dance class. Sign up for a yoga class or tap dancing. Join a meet up group for running or cycling. Walk a labyrinth. Whatever moves you! Being active is great for your health and emotional happiness. But, also, learning to move your body in new ways help you engage with your life from new perspectives.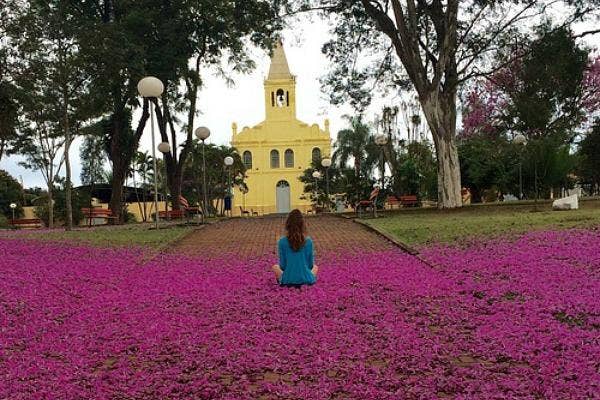 Photo: WeHeartIt
13. Reconnect With Your Spiritual Side
Dedicate a month or two to learning about religion a little more by attending many different churches, temples and synagogues. Chose a different one each week. Then spend some time thinking about your own faith and the role that religion and faith has in your life. How has it served you? How has it hurt you? What is it that your truly believe?
Photo: WeHeartIt
14. Take A Daring Leap
What's something physically daring that you've always wanted to do, but felt too scared? Do it now! Go skydiving. Get your nose pierced. Get a tattoo. Go rock climbing. Try something silly and playful like go-cart racing! Pick something daring and a little crazy. And then go for it. A little physical exhilaration is good for your body and soul!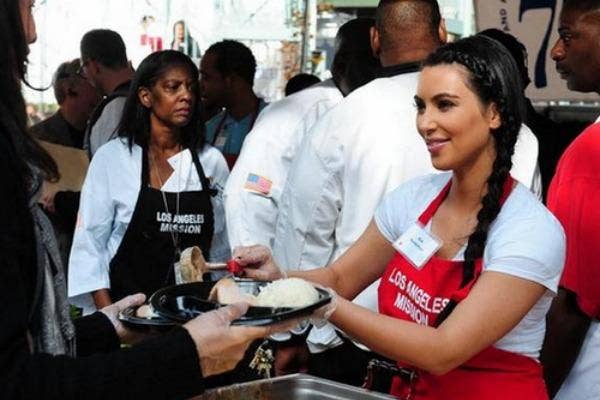 Photo: WeHeartIt
16. Show Up For Someone Else
Whether it's helping a friend move, or volunteering at an organization that speaks to you. Perspective is a beautiful thing. And few things help us keep reality in check like witnessing what others are dealing with. So, show up for someone else and contribute to their life in a meaningful way. It's nice to feel needed.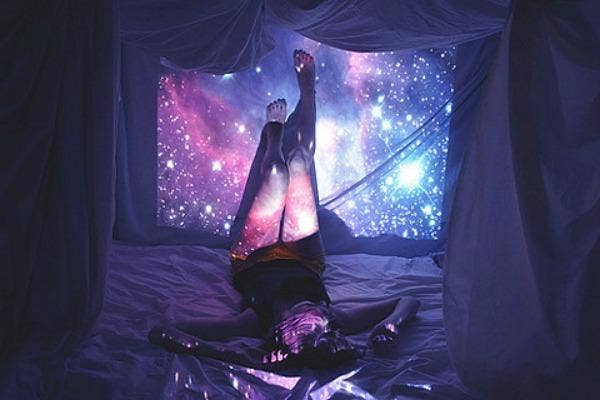 Photo: WeHeartIt
17. Contemplate The Universe
Speaking of keeping perspective ... sometimes we need reminding that we're apart of something bigger (and something magical). Spend some time outside at night and simply lying under the stars. Think about how vast and great the universe is and breathe in to the possibility that your problems, your issues, your concerns are all in their rightful place. You're one with this infinite universe. Imagine that you're entirely minuscule in comparison, yet at the same time, entirely essential to the balance of life.
Previous
Next
BEGIN