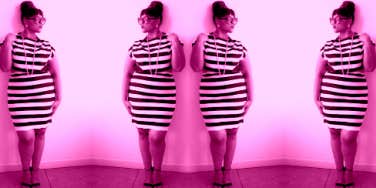 I'm keeping my fluff exactly where it is.
I'm a curvy girl. I think that's the term people are using these days. I've always been on the curvy side, but since falling in love and being one of those obnoxiously happy people, my curviness has, well, increased a bit. In other words, I'm definitely no longer the size 4 that I was in college. Some days it makes me sad, but other days I embrace my current size with gusto. I'm not saying I'm not doing anything about my weight gain, because I am, but what I am saying is that although I want to shed some pounds, I'll never totally cash in my curvy girl chips. It's who I am. It's who my husband fell in love with.
We live in an age where women of all shapes and sizes are finally being not just accepted, but celebrated. Being "plus size" no longer feels like a death sentence, and even the fashion industry is stepping it up with the models they choose to represent their brands. It's definitely a great time to be a woman with a little extra "fluff," as I call it. Actually, it's a great time for women of every weight, because we all bring something awesome to the table.
Since I'm not exactly gung-ho on getting rid of the squishy parts of me, because, let's be honest, they are my friends, here are a few other reasons, from the wonderful way my clothes fit to my aversion to vegetables (unless we're talking tempura), why I'll be keeping most of my fluff exactly where it is.
photo: weheartit.com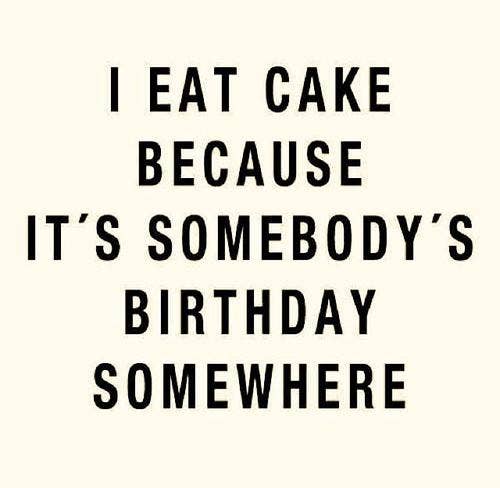 I Don't Want The Dieting Industry Making Money Off Of Me
1. I Don't Want The Dieting Industry Making Money Off Of Me In 2012, the U.S. weight loss market forecast for 2013 was expected to reach $66 billion dollars. While that would be all well and good if places like Weight Watchers and Jenny Craig were being legit in their cause, but sadly, for us, it's just about them making money by setting up systems that the dieter can only get so far in, before they fail. I'd rather spend my money on other, far more important things like… pizza and shoes.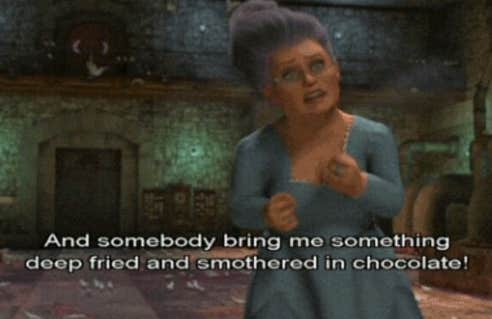 I Have An Aversion To Vegetables
2. I Have An Aversion To Vegetables
I imagine that if I were to totally eliminate all this curve, it would mean succumbing to things like salads, kale, raw vegetables, and the like. Honestly, my favorite kind of vegetables are the ones that are deep fried a la tempura style, and I make no apologies for that. Personally, I think it would be cool if we deep-fried everything.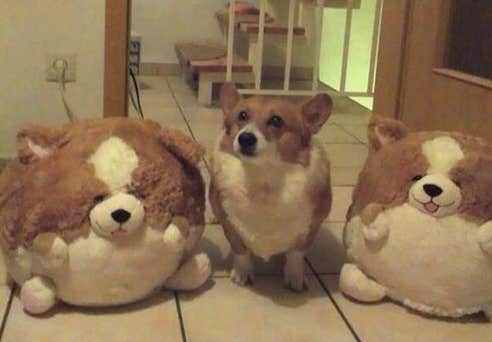 I Wasn't Kidding When I Called My "Fluff," My Friend
3. I Wasn't Kidding When I Called My "Fluff," My Friend
I can rest my book on my belly when I lay at certain angles and I'm firmly convinced that belly, when growling, is truly concerned about me and the fact that I haven't had any pizza in the last four hours. If that isn't BFF material, then I don't know what is.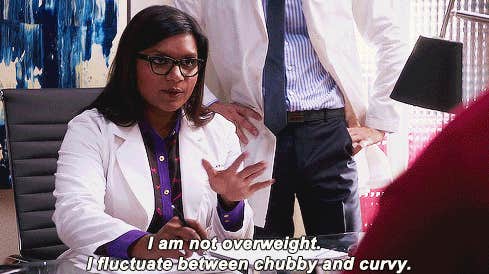 Doctors Aren't Even Exactly Sure What Makes Someone Fat
4. Doctors Aren't Even Exactly Sure What Makes Someone Fat
Sure, overeating can totally be a cause of it, but how can my sister and I consume the same amount of food, exert the same amount of activity, but she's still a size 0 and I am not? What it comes down to is that doctors have yet to accurately pinpoint why some people take weight and why others do not. A study also showed, in addition to this, is that how your doctors reacts to your weight has everything to do with their personal beliefs about weight and it's actually not steeped in much science. If that's the case, why would I try to break my back to attain a body that I may never even be able to have? No thank you.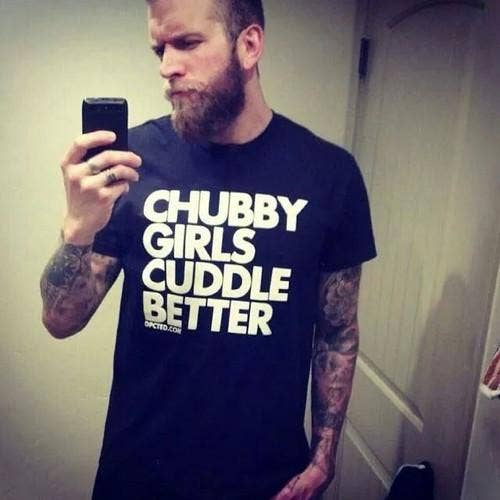 It's Almost Winter
5. It's Almost Winter
OK, so maybe we're not quite in to fall yet, but winter is sort of close. So what that means is sweaters, hates, wool socks, and the necessary extra layer of fat to keep me from freezing to death on the icy, cold New York City streets. Isn't it sort of a must for the winter season? Call it an excuse, but I'm just calling it as I see it.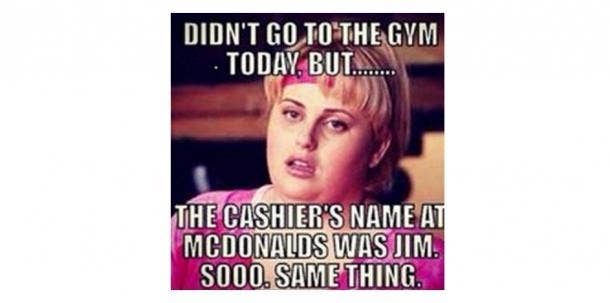 The Gym Makes Me Cry
6. The Gym Makes Me Cry
If you've ever been to a gym on the Lower East Side and seen a women crying for 40 minutes on the elliptical, then that's just lil' ol' me having my weekly breakdown as I work out. I would literally do anything else than go to the gym, and some days, although I tell people I'm going to the gym, I go out for margaritas instead. If I have to have that weekly breakdown everyday to get myself into svelte shape, then I'll gladly pass.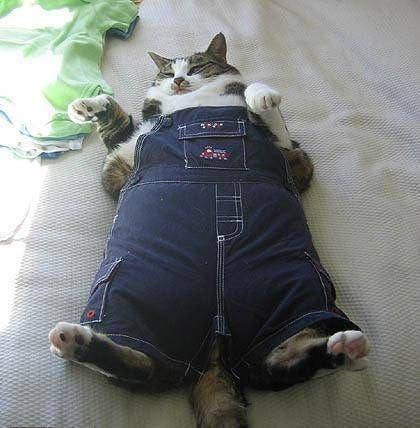 Speaking Of The Gym, My Weight Doesn't Define How Healthy I Am
7. Speaking Of The Gym, My Weight Doesn't Define How Healthy I Am
People who carry extra weight are often criticized for being unhealthy, but nothing could be further from the truth. Studies have shown that "healthy habits are associated with a significant decrease in mortality regardless of baseline body mass index." According to my doctor, I'm pretty damn healthy. Both my blood pleasure and cholesterol are where they should be, and aside from my issues with depression (that have nothing to do with my weight), I'm fit as a fiddle.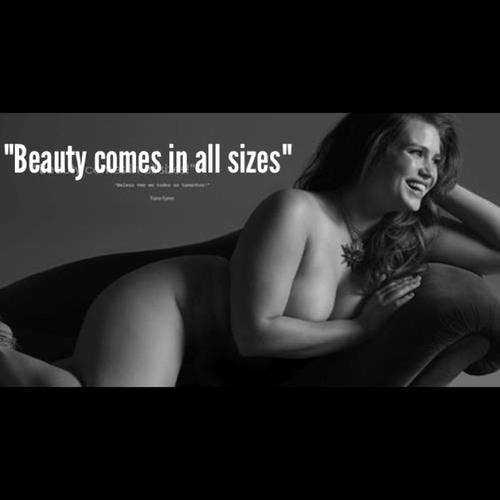 I Like The Way My Clothes Fit
8. I Like The Way My Clothes Fit
Let's just say that between my boobs, my hips, and my ass, I really fill out my dresses and jeans quite well. I feel sexy and seductive in my dresses and feel like I can walk into a bar and kill it in my jeans. There's a lot of power that comes with owning what you have.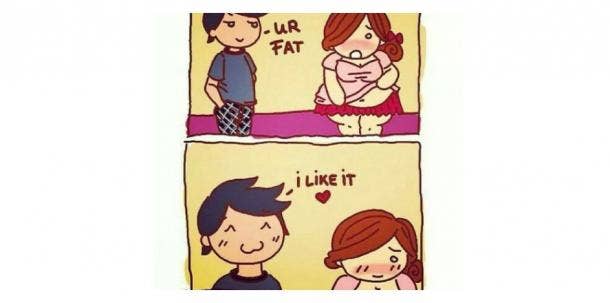 urfat.jpg
9. My Husband Loves My Body
I'm definitely not the type of woman who needs validation from any man, but the fact that my husband genuinely loves my body and compliments it on a regular basis is a big plus. I know he'd love my body no matter what size it is, but the fact that he can't get enough of my curves and muffin top means a lot to me.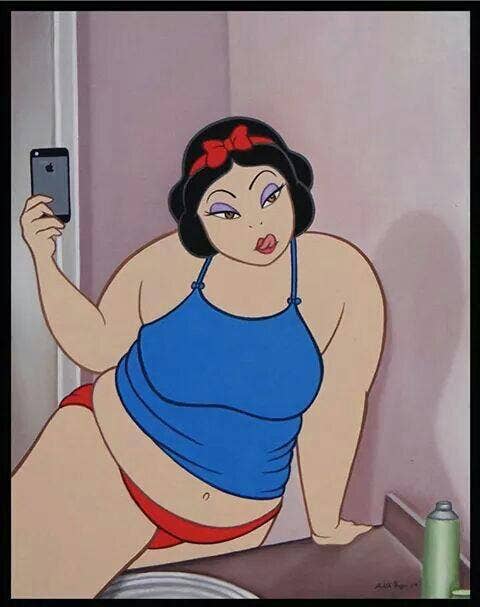 I'm Comfortable In My Skin
10. I'm Comfortable In My Skin
I am. It's the absolute truth. Yes, I have my moments when I wish I were thinner because, "OMG! J.Crew only has that dress left in small sizes!" but that's OK; I think that's totally normal. It's not easy to get to a place where you can look yourself in the mirror and totally think you're awesome most of the time, so since I'm here, I'm not going to mess with a good thing.
Previous
Next
BEGIN